If you are looking for the perfect holiday cookie, you found it! These cookies look and taste just like Christmas! Not like cottage cheese. And not like pine needles either, which is apparently what Christmas would taste like to my husband. They are delicious! And pretty too.
My mom has made these cookies every holiday season for as long as I can remember. When we were younger, she would roll the dough into balls, and then let us roll them in powdered sugar. I can't wait to make these with my little one next year. Sure there might be powdered sugar all over the kitchen, but it will be so worth it! I'm typically covered in it while baking AND consuming these anyway! Which really helps to catch sneaky cookie thieves.
I promise that you won't be able to taste the cottage cheese unless you have some kind of super crazy taste buds. But you'll learn that you have to tell people to try the cookies before telling them what they are. Once they figure out there is cottage cheese in there, you'll have to chase them down and force feed them one to prove you can't taste it. And after that, they'll be asking you for the recipe! True story.
The cottage cheese actually seems like little nuts after you bake the cookies. Not very crunchy, but they really look like them. So just tell people those are nuts, and then tell them the truth after they eat one. ::wink::
You HAVE to try these cookies! You won't be disappointed. They are a family favorite, and I hope they will be for your family too! Enjoy!
P.S. I may have eaten at least seven of these cookies while writing this post. They are impossible to resist. Consider this your warning!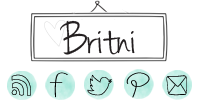 This recipe is part of the 12 Days of Christmas, where you will find eleven other delicious recipes to enjoy this holiday season!